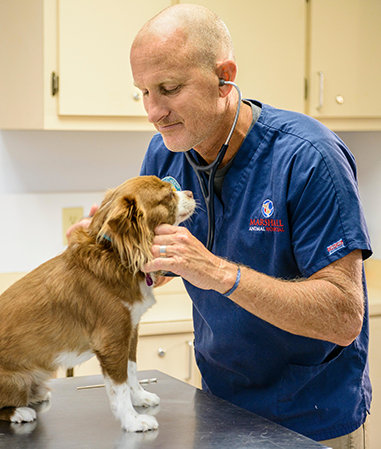 "You know we live in a very funny world nowadays," says veterinarian Jay Anderson. "Some people like their pets better than other people, so there is a need for extra care of the pets because they become such a huge part of people's lives."
To say animals have a special place in Anderson's life would be an understatement.
"I grew up around a farm so I was always surrounded with animals, cattle, horses, you name it," says Anderson. "I love being around animals. I eventually decided I wanted to do something fulfilling and I wanted to help people and their pets. So I became a veterinarian and have been doing so for 26 years now."
Anderson is the owner of three veterinary hospitals, employing 30 and is currently working on opening a fourth.
"To me, one of the biggest contributions I can make is setting a good example and being an active and a good neighbor," says Anderson, who shares his passion for the veterinary arts by speaking to other professionals and students so they, too, can be inspired.
"I want to improve things for pets and families so they can have a stable environment, so they are doing well and can accomplish what they want. Healthy pets is what someone needs, and if that makes happy people, well I will do that."