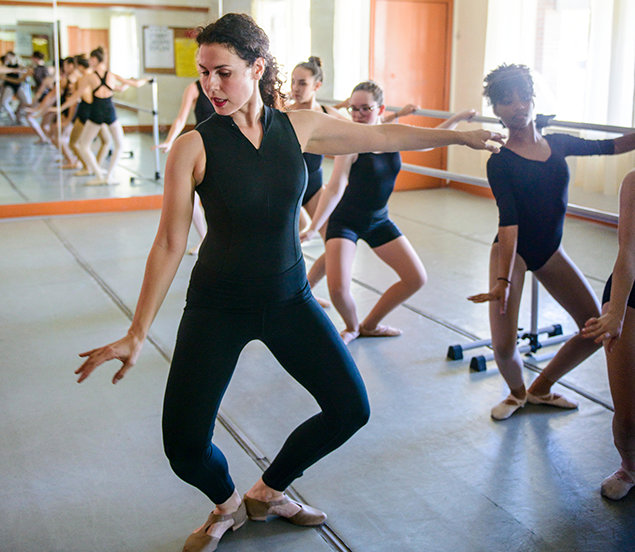 She has been dancing since she was 3 years old. In the last 3 years, she has produced, choreographed or danced in 10 full-length musicals and dozens, if not hundreds, of performances throughout the Tampa Bay Area. Last year, she was voted Tampa Bay's Best Dancer in Creative Loafing's "Best of the Bay." And Clearwater's Lyla Menkhaus has no intention of stopping.
"I continue to train myself and push myself to learn new dance forms," says Menkhaus. "I wanted to become a better tap dancer, so not only am I doing tap training but I am also learning how to Lindy Hop, and I am taking piano lessons so I can understand about jazz music structure to make my choreography even better."
A full-time producer, dancer and choreographer, Menkhaus teaches 40-50 students a week—a number that grows along with her Broadway-style shows and other performances.
"Show business is no joke. It is demanding on you physically, emotionally and mentally. It takes hard work, discipline and persistence. But, I produce shows because I feel that I help people lead happier lives," says Menkhaus. "People come and see a show, and for that time they are watching they forget about their troubles.
"I have been a Scientologist for 18 years," says Menkhaus, who feels it has made her "a better teacher and a better artist." When producing shows she knows "whether or not the people come to watch the dance or start taking class, it will contribute to their happiness. I want to make Clearwater a happy place to live."
Menkhaus also attributes her success to the vibrant artistic culture here in Clearwater. "I love the theater and dance communities here," Menkhaus says. "This area is full of incredible performing artists and producers. I feel lucky to be here and a part of this cultural scene."