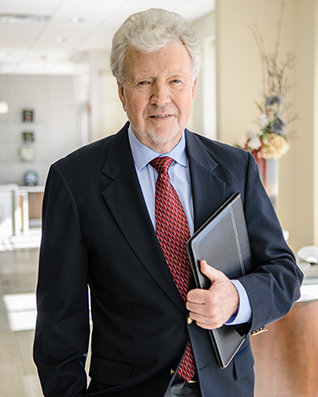 "What I want for the Clearwater community is for it to grow and prosper. Not just a part of it, but for everyone," says Steven Hayes, a lawyer in Clearwater. "I want to protect the vital parts of the community and improve them."
Hayes moved to Clearwater in 2006 to become the director of the Novus Medical Detox Center, an alcohol and drug rehabilitation facility in New Port Richey, after having practiced law in California. As a member of the community he thinks, "We should always be aware if anything done in this community benefits all of us or not. We should all be included and be able to enjoy our lives the way we want. I think any good city, county board, etc., would want that for everyone as well."
Hayes loves Clearwater because "when I think of Clearwater, I think of hope. We've got people here who look forward to the future. It's just a very different atmosphere," he says, compared to where he used to live in California.
After joining the Florida Bar in 2010, he specialized his practice in mediations "to help people with whatever issue they have and get it resolved so they can live a better life." Hayes firmly believes, "If you're not helping others you're not really living."
He uses any spare time he can find to educate others on their human rights.